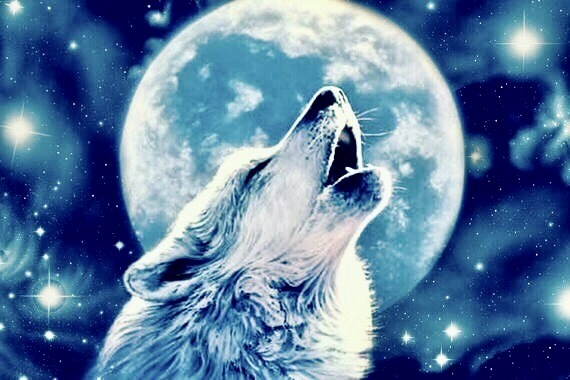 Who do you call when in trouble?

With the inception of the phone, we have had access to others near or far, in a matter of minutes. Being able to call someone in a pinch or just to check in on them, has helped strengthen relationships. It's nice to hear a voice on the other side and get a sense of how they are doing. In this fast-paced society, we can hardly find the time to call others. Tragedy, holidays, exciting news and often misfortune will force us to drop everything, and call those we have not spoken to in a long time. Unless we have a very close relationship with someone, we often don't see the necessity to call. We are more likely to reach out when we need something or when in a pickle that they can help solve. We count on those who are dependable. God cares about all our circumstances and is accessible anytime and anywhere. There are times when the person we are trying to reach is not accessible.

16 As for me, I will call upon God, and The Lord shall save me. 17 Evening and morning and at noon I will pray, and cry aloud, and He shall hear my voice. 18 He has redeemed my soul in peace from the battle that was against me, for there were many against me (Psalm 55).

You have to know why you would call someone in the first place; will they answer? Or will they help? Who do you call when you feel helpless and overwhelmed? Who shall save you from those who rise against you? Call upon God; not once, but morning, noon and evening. Call upon The Savior, Deliverer and Protector! There are battles that you may be embroiled in that are not yours to fight. God will not be overcome by those who oppose you. Call on The God Who hears your voice and find solace in Him alone. Only call others after you have called Him first. He will marshal the help you need and send those He has appointed for your deliverance. He will position the best person to come to your aid, at the precise time, and with what you need. Let God be the first to tackle your problem, and watch Him move things on your behalf.

9 Then Zerah the Ethiopian came out against them with an army of a million men and three hundred chariots, and he came to Mareshah. 10 So Asa went out against him, and they set the troops in battle array in the Valley of Zephathah at Mareshah. 11 And Asa cried out to The Lord his God, and said, "Lord, it is nothing for You to help, whether with many or with those who have no power; help us, O Lord our God, for we rest on You, and in Your Name we go against this multitude. O Lord, You are our God; do not let man prevail against You!" 12 So the Lord struck the Ethiopians before Asa and Judah, and the Ethiopians fled (2 Chronicles 14).
There's a strategy that seems to curry favor with God: First, cry out to God and let Him know you are helpless without Him. Secondly, juxtapose God to the situation you are facing, and declare His Might and Power to be beyond comparison. Thirdly, profess your dependence on Him alone. Lastly, with great expectation, stake a claim to represent God in the battle, by advancing in His Name. Call on God to acknowledge Who He is. The Lord will prevail with few or many; He doesn't need our help. King Asa was delivered from the Ethiopian army, because He looked to God for victory, and not to his own army.

7 And at that time Hanani the seer came to Asa king of Judah, and said to him: "Because you have relied on the king of Syria, and have not relied on The Lord your God, therefore the army of the king of Syria has escaped from your hand. 8 Were the Ethiopians and the Lubim not a huge army with very many chariots and horsemen? Yet, because you relied on The Lord, He delivered them into your hand. 9 For the eyes of The Lord run to and fro throughout the whole earth, to show Himself strong on behalf of those whose heart is loyal to Him. In this you have done foolishly; therefore from now on you shall have wars (2 Chronicles 16)."

Do you always find yourself in a cycle of conflicts or mishaps? There might be a lesson for you to learn from the above passage. "For the eyes of The Lord run to and fro throughout the whole earth, to show Himself strong on behalf of those whose heart is loyal to Him." God is hovering over the earth to show Himself off through those who lean on Him. He wants to show His Strength to those who rely on Him first, before they seek the help of others. We will not have rest until we learn to depend on God.

Asa was considered to have acted foolishly by asking the Syrians help, before seeking God. He quickly forgot how God had delivered him from the peerless Ethiopian army. Being loyal to God is calling Him first. We are warned about putting our hope in others, even though they may seem capable. We must not forget the times The Lord came through for us. We will not have peace when we thrust Him aside, by putting our confidence in others. 

1 I will love You, O Lord, my strength. 2 The Lord is my rock and my fortress and my deliverer; My God, my strength, in whom I will trust; My shield and the horn of my salvation, my stronghold. 3 I will call upon the Lord, who is worthy to be praised; so shall I be saved from my enemies (Psalm 18).

It's those we call often that we value the most. We can't call on The God we don't love. We can't ask of The God we don't believe loves us. Those who are dependable are precious and unique. They have qualities that we don't find in others. We are at a loss of words to define them. Why would you call on God first? His ineffable qualities are unmatched to others. He is our Rock; our stable ground in times of uncertainty. He is our Deliverer; He shows Himself strong on our behalf, to overcome the battles we face. He is our God; The Most Powerful Loving Creator of all things, and our Helper at all times. We can confidently put our trust in Him. We should never forget to thank those we call; they should know how much we value them. God is worthy of our highest praise, because He is our fortress in times of trouble. Call on Him morning, noon and night, before you call others. Watch Him orchestrate the events that will bring about deliverance and victory.

11 I, even I, am the Lord, and besides Me there is no savior. 12 I have declared and saved, I have proclaimed, and there was no foreign god among you; Therefore you are My witnesses," Says the Lord, "that I am God. 13 Indeed before the day was, I am He. And there is no one who can deliver out of My hand; I work, and who will reverse it? (Isaiah 43)"