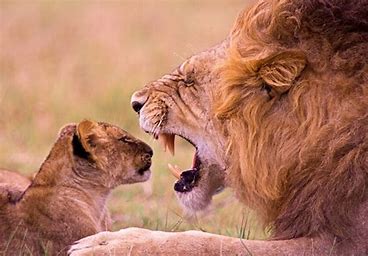 Take the bull by the horns.
24 Be of good courage, and He shall strengthen your heart, all you who hope in the Lord (Psalm 31).
There are situations we don't need to be bold to face, because we have the skills and experience to help us. The less familiar we are with our circumstances, the more likely we will become apprehensive. Making new adjustments or changes like moving to another location, starting a new job, or starting a family can give us some jitters about our ability to get it right. We don't have all the answers but we have to go forward into the unknown—situations we have not encountered before. Being brave is acting while still afraid. Without the proper instructions we have no sense of direction. We also need help from those who have more experience than we do. We are empowered by the ability to diligently use all the resources that are at hand.

7 "Only be strong and very courageous, that you may observe to do according to all the law which Moses My servant commanded you; do not turn from it to the right hand or to the left, that you may prosper wherever you go. 8 This Book of the Law shall not depart from your mouth, but you shall meditate in it day and night, that you may observe to do according to all that is written in it. For then you will make your way prosperous, and then you will have good success. 9 Have I not commanded you? Be strong and of good courage; do not be afraid, nor be dismayed, for The Lord your God is with you wherever you go (Joshua 1)."

How can we prosper in what we have not encountered before? We need a guide, with clear instructions. Joshua was invested to lead the people into the promised land, after the death of Moses. He had big shoes to fill and needed to muster all the courage to win the confidence of the people. God was not concerned about the people's fear or their uncertainty in Joshua's abilities. He needed Joshua to commit to keeping His Law just as Moses had commanded him. In order for Joshua to be strong and courageous, he had to first submit to all that God required of him. His doubts about his experience were irrelevant to God.

Be courageous to do what God asks of you: Be confident in your ability to follow instructions. Don't consider your competency but your eagerness to obey. Faithfully execute all that God commands you. Shift your focus from abilities to doing only what God requires. Until you devote yourself to obey God, you will flounder in your own abilities. Bone up on what God requires of you and let it be your best guide. Being one-track minded will give you success. You don't have to fret the unknown, or what others may think about you; do one thing well—obedience. Be strong and courageous in keeping God's Ways; and The Lord your God will be with you every step of the way. If you have not been on this path before, you must pluck up the courage trusting the One Who knows the terrain.

10 Finally, my brethren, be strong in the Lord and in the power of His might. 11 Put on the whole armor of God, that you may be able to stand against the wiles of the devil. 12 For we do not wrestle against flesh and blood, but against principalities, against powers, against the rulers of the darkness of this age, against spiritual hosts of wickedness in the heavenly places. 13 Therefore take up the whole armor of God, that you may be able to withstand in the evil day, and having done all, to stand (Ephesians 6).

Whether you know it or not you are always in a spiritual warfare for the preservation of your soul. If there's good, then there must be evil; if there's a force for good then there's one for evil. These are spiritual forces antagonistic to each other, and you and I are the vehicles, if you will, for their works. There are spiritual hosts in heavenly places that operate through humans to accomplish their purposes. Never assume your suffering and trials are spiritually inconsequential. Don't sit back waiting to see how the cookie crumbles, while you get weighed down by your struggles. Put on the whole armor of God and stand against spiritual adversaries that want to destroy you. Putting on God's armor is being strengthened by God's Power. God operates in the spiritual and physical realm and knows all strategies of warfare. It will not serve you well to just physically engage those who oppose you; fully submit yourself to God's Authority. They need to be defeated in the spiritual realm. It's not your neighbor, co-worker or family member that is striving with you, it's wickedness in the highest places operating in the physical realm. Our weapons are of God and are not against people, but spiritual maneuvers of darkness. Pray and seek God's protection and instructions. The devil is rebellious to God's Authority but we must submit to God. Be strong in God's Abilities and Power to overcome every spiritual attack against you.

43 So the Philistine said to David, "Am I a dog, that you come to me with sticks?" And the Philistine cursed David by his gods. 44 And the Philistine said to David, "Come to me, and I will give your flesh to the birds of the air and the beasts of the field!" 45 Then David said to the Philistine, "You come to me with a sword, with a spear, and with a javelin. But I come to you in the Name of The Lord of hosts, The God of the armies of Israel, whom you have defied. 46 This day The Lord will deliver you into my hand, and I will strike you and take your head from you. And this day I will give the carcasses of the camp of the Philistines to the birds of the air and the wild beasts of the earth, that all the earth may know that there is a God in Israel. 47 Then all this assembly shall know that The Lord does not save with sword and spear; for the battle is The Lord's, and He will give you into our hands (1 Samuel 17)."
Whose name do you want to honor in battle? The source of our confidence will be our strength. David went against Goliath in The Name of The Lord of hosts. He didn't go to make a name for himself, but to honor The God of Israel. Nothing is as endearing to God than when we want to show Him off. For David, it wasn't that Goliath was insulting his weapons or his size, but that he was speaking against God. If it is God we are representing then we must advance with gusto, because we are appalled at His dishonor, more than what is said about us. Then the battle becomes God's and not ours. The Lord will not save with human weapons; He is The God of Heavens' Armies. Was David looking for accolades from those who were watching? Not at all. He said, "That all the earth may know that there is a God in Israel." Isn't it exciting that God would choose to use you for His Glory? So that everyone may know that God fights for you. Your courage is bolstered by your motives. If God is to be praised and known, you must be willing to go forth in His Name.

6 But Joshua the son of Nun and Caleb the son of Jephunneh, who were among those who had spied out the land, tore their clothes; 7 and they spoke to all the congregation of the children of Israel, saying: "The land we passed through to spy out is an exceedingly good land. 8 If The Lord delights in us, then He will bring us into this land and give it to us, 'a land which flows with milk and honey.' 9 Only do not rebel against the Lord, nor fear the people of the land, for they are our bread; their protection has departed from them, and The Lord is with us. Do not fear them (Numbers 14)."

When you are sanguine about a future goal you have prayed about, keep the faith. If God desires it for you, He will go ahead of you to ensure you have everything you need. Keep your eyes on the price and not on the obstacles you have to overcome. Unfortunately, for the children of Israel they became despondent because of the mightier men they would have to defeat in order to inherit the land. They discounted God's promise that the land was for their taking. He had already gone before them, spied it out and had weakened the strongholds of the land. Joshua and Caleb were the only ones who focused on the land's great potential and God's Ability to give it to them. Above the din of fear and murmuring, was the hope of receiving what was already promised. Fear goes against God's Will for us; it supersedes God's desire for us. Fear is rebellion to God by casting doubt on His intentions.

5 No man shall be able to stand before you all the days of your life; as I was with Moses, so I will be with you. I will not leave you nor forsake you (Joshua 1).

If you pay attention to the naysayers, you will lose out. If God has affirmed His delight in you, then you must steel yourself and seize the opportunity. No one will stand in God's way to keep you from what He has set aside for you. Fear will defeat your chances of victory. If you stand alone, stand with God. You don't need the reassurance of others; you only need God's Favor. Doubt is lack of faith in God. Courage is an unflagging determination to be successful. God promised Joshua He would be with him just as He was with Moses. God asserted that Moses was not special but for God's Hand upon him. Don't look at those who have gone before you to disqualify yourself on their merits. Just as God was with Moses, He would be with Joshua, with equal measure of favor and provision. No one would stand against Joshua, no one will stand against us as well; because He will not leave us or forsake us.

Courage is not for the physically strong or intellectually endowed, it is for everyone who is willing to embrace it. We are the children of The Most High God. He has conquered every power in the seen and unseen world. We have to be steeped in His Truth and Instructions, then be bold to follow them. He has already gone before us and promised He will not leave us or forsake us. He doesn't need our human weapons, He only asks that we obey and He will take care of the rest. If we let fear take hold of us, we will rebel God and He will not be pleased. We have to proceed in His Name and for His Name. Nothing will be able to stand against The God Who keeps us. He warns us not to give in to our fear, because it denigrates Him. Take your courage in both hands and go forth into the unknown, with Almighty God.

38 "But my righteous one will live by faith. And I take no pleasure in the one who shrinks back." 39 But we do not belong to those who shrink back and are destroyed, but to those who have faith and are saved (Hebrews 10).