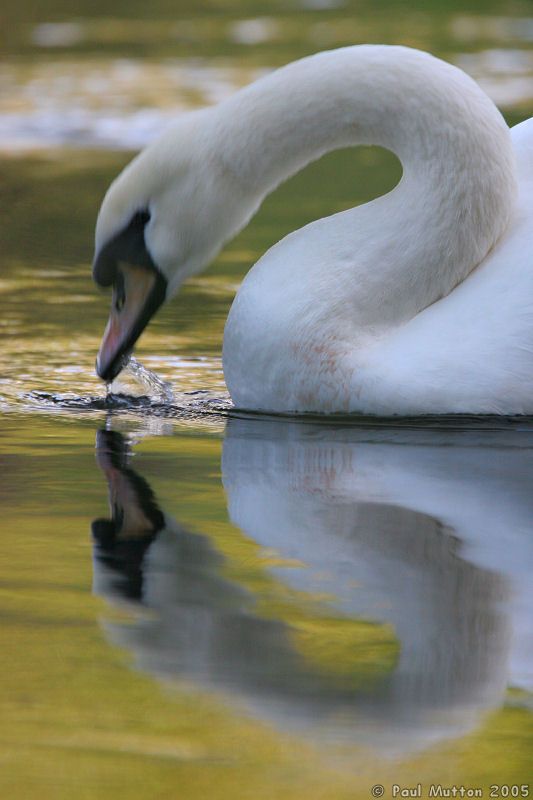 Do a self-evaluation.

It's important to take stock of our lives, in order to make the necessary changes or take a different approach. There are issues that impede progress that need to be addressed and there are advancements that can propel us to the next level. We are better able to make decisions and go forward after taking a step back and evaluating who we have become. Some employers evaluate their employees every year; to reward them for putting their best foot forward; to encourage them to do better and  address their shortfalls. Progress reports are churned out during the school year to keep parents and teachers abreast about their children's achievements and areas that need improvement. There are attributes we may need to change that affect our overall performance before God and others, that leave a lasting impact. 

7 The works of His (God's) hands are verity and justice; All His precepts are sure.8 They stand fast forever and ever, and are done in truth and uprightness (Psalm 111).
We are usually earnest to do our jobs well, learn the new technology and keep up with new information, so that we remain on top of our game. Behavior is changed by a new perspective. An introspection of our motives and attitudes will unravel frailties that need to be addressed. God's precepts are a guide to doing our bit with integrity. The traits we acquire from putting God's Ways to practice, will benefit us for a lifetime, regardless of what role we play. We can't be diligent about our outward conduct, without the motivation of firm convictions. By applying God's Precepts to our responsibilities we will be doing what's honest and upright.
5 But also for this very reason, give all diligence, add to your faith virtue, to virtue knowledge, 6 to knowledge self-control, to self-control perseverance, to perseverance godliness, 7 to godliness brotherly kindness, and to brotherly kindness love. 8 For if these things are yours and abound, you will be neither barren nor unfruitful in the knowledge of our Lord Jesus Christ. 9 For he who lacks these things is shortsighted, even to blindness, and has forgotten that he was cleansed from his old sins.
10 Therefore, brethren, be even more diligent to make your call and election sure, for if you do these things you will never stumble; 11 for so an entrance will be supplied to you abundantly into the everlasting kingdom of our Lord and Savior Jesus Christ (2 Peter 1).
These values should be applied to our daily interactions no matter where we are. Who we are is what we have nurtured inside. We can't be effective in any role, unless we have applied ourselves to integrity. We can't be team players; willing to help others, unless we have learned to be kind. No rules or code of conduct can make us submit to authority until we have submitted to the authority of God. Our faith gives us the much needed perseverance in the most trying times. So, we see that our spiritual life impacts our entire well being, more than we know. Godliness is integrity in things pertaining to this life. We should see to it that we are growing in virtue, knowledge, self-control, kindness and love.
6 For the Lord gives wisdom; From His mouth comes knowledge and understanding. 7 He stores up sound wisdom for the upright. He is a shield to those who walk uprightly; 8 He guards the paths of justice, and preserves the way of His saints. 9 Then you will understand righteousness, justice, equity and every good path (Proverbs 2).
We make progress, by boning up on the knowledge of Who God is; because He is the Highest Standard—He is our Mentor. We increase in knowledge by reading Scripture and doing what pleases Him. If we live in the Spirit of The Lord Jesus, we will not indulge our fleshly lusts that mar our character. Living in the Spirit takes self-control and discipline, by submitting to His Authority. We can reign in our emotions and attitudes by giving The Holy Spirit complete Authority. God will always prosper and preserve His people.
3 Let not mercy and truth forsake you; bind them around your neck. Write them on the tablet of your heart,4 and so find favor and high esteem in the sight of God and man (Proverbs 3).
By cultivating these virtues in increasing measure we become productive in everything we do and everywhere we go. We can gain favor with God and others by expressing these virtues. We will hardly stumble when implementing the things of God. Let's examine our call as children of God, just as we do with our professional performance. Let's be diligent in everything that reveals the likeness of Christ. Godliness will profit us in everything.
101 I have restrained my feet from every evil way, that I may keep Your word. 102 I have not departed from Your judgments, for You Yourself have taught me. 103 How sweet are Your words to my taste, sweeter than honey to my mouth! 104 Through Your precepts I get understanding: Therefore I hate every false way (Psalms 119).
In order to restrain oneself from folly, there has to be a stronger opposing force. Whatever we value most stimulates our response. Obedience to God's Word is driven by our love for Him and desire to do what He delights in. Our love is a powerful force that can overcome all sorts of temptations and restrain poor judgement. We must have an insatiable appetite for His precepts, instructions, and even correction. We should be willing to take in all that God teaches us from Scripture, with a yearning for its sweetness. By examining ourselves through Scripture, we gain understanding on issues; we are enlightened on which paths to avoid. Our commitment to obey will keep us above board in our daily interactions. Therefore, we will abhor every false way that acts one way before God and different before others. Consistency is living by conviction.

"I know your works, that you have a name that you are alive, but you are dead. 2 Be watchful, and strengthen the things which remain, that are ready to die, for I have not found your works perfect before God. 3 Remember therefore how you have received and heard; hold fast and repent. Therefore if you will not watch, I will come upon you as a thief, and you will not know what hour I will come upon you. 4 You have a few names even in Sardis who have not defiled their garments; and they shall walk with Me in white, for they are worthy (Revelations 3)."

If you have backslidden, you have an opportunity for introspection and repentance. Like a person in authority or a boss would warn us of the consequences of failing to pass muster, The LORD warns us to examine ourselves and rectify what is lacking. We are commanded to watch and pay close attention to where we have become deficient. In order to see how much we have drifted away, we need to go back and relearn what we had already been taught. We have to return to God in prayer and in quiet devotion in His Word; to examine ourselves as He sees us. Christ warns, "You are dead", meaning unfruitful in the knowledge of Him Who saved us. We must eat humble pie and repent.
Rehabilitation begins with an honest acknowledgement of our failures. There's hope for us all, day after day. The LORD compels us to strengthen that which we have neglected to cultivate and nurture in us; because it will lead to a demise of that area. Values we have failed to strengthen, by lack of practice, become atrophied. The LORD doesn't commend a character filled with head knowledge and lacking in substance. If we don't watch—pay close attention to those areas we neglect, we will not be considered worthy to walk with Him.

9 On the first day of the first month he began his journey from Babylon, and on the first day of the fifth month he came to Jerusalem, according to the good hand of his God upon him. 10 For Ezra had prepared his heart to seek the Law of the Lord, and to do it, and to teach statutes and ordinances in Israel (Ezra 7).

Ezra was a scribe who like the rest of Israel was taken captive in Babylon, a pagan nation. When he was given the freedom to return to Jerusalem, he had his heart set on one thing; The Law of God and to obey it. He was removed from one bad situation and brought to a place of freedom. He had not been defiled by the practices of the Babylonians. God's hand was upon him, because Ezra had prepared his heart to know what God's Law required of him. With every new beginning, are you preparing your heart for God's instruction and obedience? Seeking God is receiving His Law with intent to obey. Like Ezra, we can't teach others what we have failed to practice. God will take us from one learning experience to another as long as we are willing to prepare our hearts to receive. Every new beginning is by The Hand of God. Every fresh start should be done in consultation with God.

13 Nevertheless we, according to His promise, look for new heavens and a new earth in which righteousness dwells. 14 Therefore, beloved, looking forward to these things, be diligent to be found by Him in peace, without spot and blameless (2 Peter 3).
Many look forward to job promotions. When the opportunity presents itself, people will jump through hoops to impress the head honcho. When people get tired of the same drab position they have held for years, they begin to long for a new corner office, with its perks. So it is with the children of God—we look forward to the new earth and heaven where righteousness dwells. We look forward to the occupation that God has for us in His Kingdom. As we yearn for it, we have to be astute to make the short list. We make peace with Him by pleasing Him. We can only please Him when we are found in The Son, Who is spotless and blameless. The Son is our dominant Reference. We do this by maintaining an unbroken fellowship—by abiding in Him. In Christ Jesus, Who is The Prince of Peace, we have Peace with God for eternity. Being in opposition with a boss will never lead to an advancement.

4 For though He was crucified in weakness, yet He lives by the power of God. For we also are weak in Him, but we shall live with Him by the power of God toward you. 5 Examine yourselves as to whether you are in the faith. Test yourselves. Do you not know yourselves, that Jesus Christ is in you?—unless indeed you are disqualified (2 Corinthians 13).
As I mentioned earlier, performance is evaluated to make improvements, for a reward. When juxtaposed to God's Standards we are delinquent. We can do all we can to impress our fellow mankind, but if it doesn't meet God's approval it's worthless. So how do we do a proper self-evaluation? We examine ourselves to see if we are in the faith. Are we agreeing with God, that He is right about us and that we need to do as He tells us? Or are we rebellious? If we are weak in ourselves to keep up, we are strong in Christ by His Power. We can boldly acknowledge before God and others, that we need God to perfect us. We are lacking in our own capacity to get it right, apart from God. It's better we are disqualified by a human gauge, than be disqualified by God. In all these things we strive not to evaluate ourselves for human approval, because we are first servants of The Most High God. So, we test our competency in everything, by ensuring what we do pleases Him, and is only for His Glory.

23 Work willingly at whatever you do, as though you were working for the Lord rather than for people. 24 Remember that the Lord will give you an inheritance as your reward, and that the Master you are serving is Christ. 25 But if you do what is wrong, you will be paid back for the wrong you have done. For God has no favorites (Colossians 3).