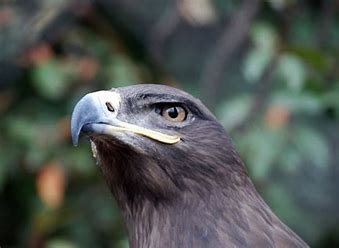 Perk up your ears.
Therefore we must give the more earnest heed to the things we have heard, lest we drift away (Hebrews 2).

Failure to pay close attention to important details could lead to costly errors. Mistakes can be avoided when we dot our i's and cross our t's. We learn from the failures of others so that we don't repeat them. In order to be efficient in our daily responsibilities, we have to stay focused; make sure we have everything we need, follow directions and execute our duties assiduously.

19 You will say then, "Branches were broken off that I might be grafted in." 20 Well said. Because of unbelief they were broken off, and you stand by faith. Do not be haughty, but fear. 21 For if God did not spare the natural branches, He may not spare you either. 22 Therefore consider the goodness and severity of God: on those who fell, severity; but toward you, goodness, if you continue in His Goodness. Otherwise you also will be cut off. 23 And they also, if they do not continue in unbelief, will be grafted in, for God is able to graft them in again (Romans 11).

The Israelites were ordained by God to be His people, by Covenant. They were to keep His Commandments, love and serve Him, as their only God. Instead, they rebelled and made themselves idol gods, followed the pagan ways of the nations around them, and refused to listen to His messengers. They were the natural branches that had the privilege of having God in the midst of all their affairs. Privileges come with responsibilities. Since the fall of Israel, God began to reach out to the whole world with His Goodness. He grafted the rest of us into the promises of His Goodness, as wild branches.

We must not take for granted the promises we have been accorded with His people. If God didn't spare Israel, He will not wink at our disobedience. He made us co-heirs of the promises and inheritance, through His Son, Jesus Christ. We can't be lackadaisical about His Goodness. We must dread being cut off; just as the natural branches were disqualified, because of unbelief. Learning from the failures of others will keep us from repeating them. We have been privileged to be numbered among His people. We have to take seriously the responsibility God has laid on us—faith and obedience. He has called us His sons and daughters; established us in The Covenant that was made by the shedding of The Blood of His Son. This is a precious and priceless purchase of our souls. Therefore, we must live circumspectly, as heirs of God's Kingdom.

8 Cause me to hear Your lovingkindness in the morning, for in You do I trust. Cause me to know the way in which I should walk, for I lift up my soul to You (Psalm 143).

Our first encounters in the morning will determine how well we start our day. What do you listen to, first thing in the morning? Seeking The Lord and His Wisdom gives strength to face the day. Listen quietly in His Presence and learn the way which you should walk. Indulge in His Wisdom, so that you are equipped to handle situations with integrity. Lift your soul to Him so that He can examine it; to see if there's any false way that will trip you up. Seek God's Words early and put your confidence in Him alone.

6 "And you, son of man, do not be afraid of them nor be afraid of their words, though briers and thorns are with you, and you dwell among scorpions. Do not be afraid of their words or dismayed by their looks, though they are a rebellious house. 7 You shall speak My Words to them, whether they hear or whether they refuse, for they are rebellious. 8 But you, son of man, hear what I say to you. Do not be rebellious like that rebellious house; open your mouth and eat what I give you (Ezekiel 2)."

God commanded Ezekiel to boldly speak to the Israelites, what God told him. Ezekiel was told not to fear them nor to be dismayed by their response. Diligence inspires boldness in the face of opposition. When God asks us to do something, we should not be worried about the response of those who will oppose us. God wants us to listen to Him, even if every one else has tuned Him out. He requires us to respond to what He reveals. Though others may object, we have to do what He mandates. Rebellion is neglecting to act on God's Words. Like Ezekiel we are to speak to those God puts in our hearts, whether they listen or not. Our only concern is to obey. Do not be rebellious; open your mouth and speak what God reveals.

20 "Behold, I send an Angel before you to keep you in the way and to bring you into the place which I have prepared. 21 Beware of Him and obey His Voice; do not provoke Him, for He will not pardon your transgressions; for My Name is in Him. 22 But if you indeed obey His Voice and do all that I speak, then I will be an enemy to your enemies and an adversary to your adversaries (Exodus 23).

God sent His Angel ahead of Israel to guide them and instruct them, before they entered the promised land. There's a place that God has prepared for each of us—the place of His Purpose. He doesn't let us wander helplessly through life; He goes ahead of us and gives us instructions. If we hang on every word, we are on track to succeed. He promises that He will fight for us as long as we do our bit. He will be an enemy to our adversaries, because we are diligent to follow after Him. Obedience is our responsibility, while battles are His. So don't be encumbered by adversaries, who are beyond your purview. If we play our part well, we will have His Victory. We must also remember that He will not tolerate disobedience.

22 Whether it was two days, a month, or a year that the cloud remained above the tabernacle, the children of Israel would remain encamped and not journey; but when it was taken up, they would journey. 23 At the Command of The Lord they remained encamped, and at the Command of the Lord they journeyed; they kept the charge of The Lord, at the Command of The Lord, by the hand of Moses (Numbers 9).

How long are we willing to wait for God's cue? At the Command of The Lord, the children of Israel were to take their journey or stay put. There's usually a rush to get things done, to start something new, or to do something risky. If God has not opened a door of opportunity, then we must wait until He does. If He has not moved things in the direction we want to go, then He may be biding His time. Waiting perks up our ears to any slight changes. God made Israelites wait and watch intently for the cloud's movement. Waiting kept them attuned to God's next move. This is why God doesn't answer some prayers right away; He wants us to keep our attention locked on Him. He gets the attention He would not otherwise get, if we had no need. At His Command we will take our journey; but never go forward apart from Him.

12 Therefore let him who thinks he stands take heed lest he fall. 13 No temptation has overtaken you except as is common to man; but God is faithful, who will not allow you to be tempted beyond what you are able, but with the temptation will also make the way of escape, that you may be able to bear it (1 Corinthians 10).

We stay out of trouble by taking heed to instructions, and making sure we don't repeat the mistakes that others make. We need to speak and act on what God tells us. Though we are likely to make enemies in our ambition to succeed in life, we have God on our side. As long as we are earnest to heed God's dictates, He will gives us victory. We must seek Him first and early, before we take another step forward. He is our guide and protector. He will not brook rebellion, so we must be careful to do as He Commands. We must not forfeit our inheritance by negligence, but keep in close step with Him. By listening and obeying, we have the ability to succeed in life.

17 Thus says the Lord, your Redeemer, The Holy One of Israel: "I am The Lord your God, Who teaches you to profit, Who leads you by the way you should go. 18 Oh, that you had heeded My commandments! Then your peace would have been like a river, and your righteousness like the waves of the sea. 19 Your descendants also would have been like the sand, and the offspring of your body like the grains of sand. His name would not have been cut off, nor destroyed from before Me (Isaiah 48)."