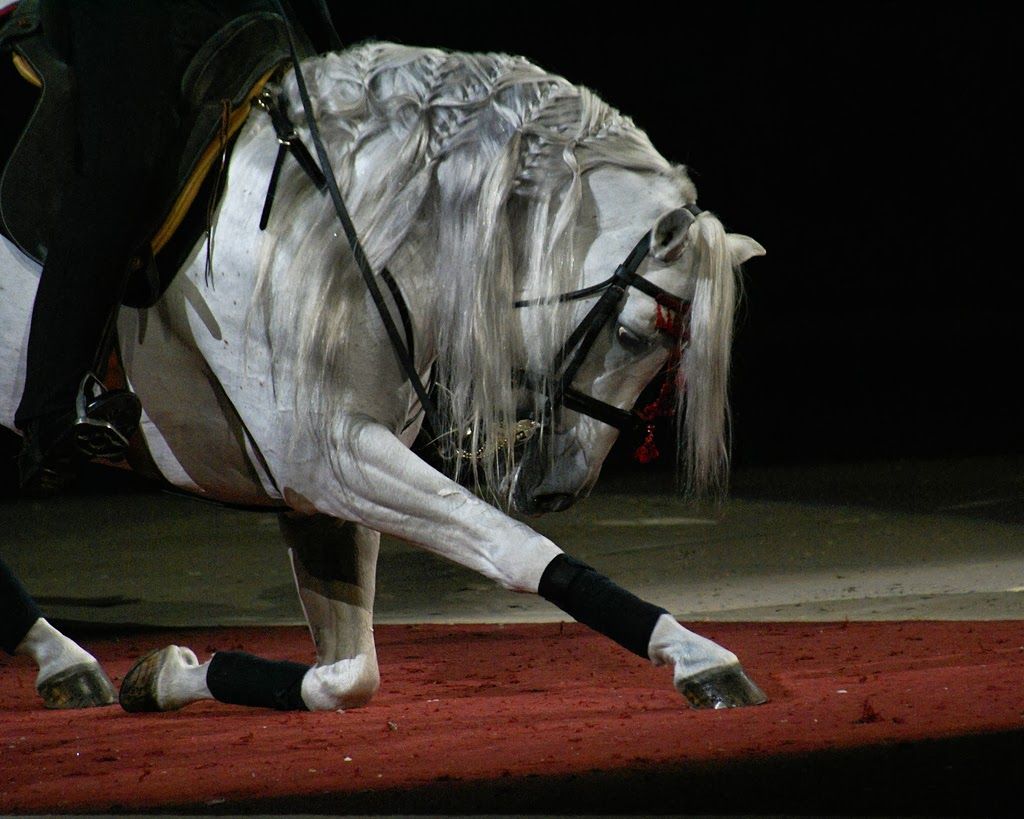 Be modest
10 Humble yourselves in the sight of The Lord, and He will lift you up (James 4).
Humility is a rare trait in some, who are privileged, opulent or hold a high position. One doesn't have to be wealthy or gifted to be pompous. When someone has an inflated image of themselves, they consider others inferior to them. Achievements, possessions, titles, talents or physical appearance can make some arrogant. We should not let our accomplishments go to our head. Most of what we have attained has been taught to us, or passed down from others. With inspiration and support from others we can excel in our goals. God has gifted each one of us with unique abilities for His Purpose. 
27 John answered and said, "A man can receive nothing unless it has been given to him from Heaven. 28 You yourselves bear me witness, that I said, 'I am not The Christ,' but, 'I have been sent before Him.' 29 He who has the bride is the bridegroom; but the friend of the bridegroom, who stands and hears him, rejoices greatly because of the bridegroom's voice. Therefore this joy of mine is fulfilled. 30 He must increase, but I must decrease (John 3)."
We have been endowed by God for different areas of responsibilities. If we are serving God, He will qualify us with the skills and talents that are necessary to be effective. It is God we serve and He should be magnified, and not ourselves. He must increase and we must decrease, in our attitude of self-importance. We are no better than others who serve and live for God in different capacities. The church leaders are not more important than the congregation they oversee. As The Body of Christ, we all play a vital role in honoring The Lord as we desire. He is Greater than all of us; we are fellow brothers and sisters, learning and growing in the knowledge of Christ. We should not be envious or competing for positions and roles within the church. In humility, God is exalted above our abilities and knowledge. We acknowledge that everything we have attained has been given to us from above. He can only be glorified when we are modest about ourselves. We are not to be defined by our professions, titles or achievements—our identity is in Christ. We amplify His Abilities above our own aptitude, by serving Him in Humility.
28 "But there is a God in Heaven Who reveals secrets, and He has made known to King Nebuchadnezzar what will be in the latter days. Your dream, and the visions of your head upon your bed, were these: 29 As for you, O king, thoughts came to your mind while on your bed, about what would come to pass after this; and He Who reveals secrets has made known to you what will be. 30 But as for me, this secret has not been revealed to me because I have more wisdom than anyone living, but for our sakes who make known the interpretation to the king, and that you may know the thoughts of your heart (Daniel 2)."
God is the one who reveals secret things that will impact the lives of others. He unravels hidden mysteries to those He chooses to reveal to, by dreams or visions. Daniel was taken captive from Judah to Babylon. King Nebuchadnezzar could not find any magician, astrologer or enchanter to tell him his dream or interpret it. God revealed the king's dream to Daniel. Daniel's response to this great privilege was not to toot his own horn. He professed God's Knowledge of hidden mysteries. Daniel didn't see himself as wiser than all those who were unable to interpret the dream.
God chooses whoever He wants to speak to. That doesn't make them wiser or more acquainted with God, but that God has a plan for them in His revelation. They must act on what they learn. They should share with others and not keep it to themselves. Give to others what God has freely given you. Knowledge that God reveals is not just for our benefit. We are not to withhold what would have an impact on another's life; what belongs to God isn't ours. The secrets belong to God, but He reveals them for our sake and others'. We are no different from others in our ability to receive from God. He is the source of all wisdom, knowledge and understanding.
3 Let nothing be done through selfish ambition or conceit, but in lowliness of mind let each esteem others better than himself. 4 Let each of you look out not only for his own interests, but also for the interests of others. 5 Let this mind be in you which was also in Christ Jesus, 6 who, being in the form of God, did not consider it robbery to be equal with God, 7 but made Himself of no reputation, taking the form of a bondservant, and coming in the likeness of men. 8 And being found in appearance as a man, He humbled Himself and became obedient to the point of death, even the death of the cross (Philipians 2).
Selfish ambition puts self first before the interests of others. When one is selfish, they are inclined to inconvenience others or take advantage of them to benefit themselves. Looking out for the needs of others and not just our own puts them on the same level of importance as we are. We don't have to compete with others; we can learn from them, by considering their views and concerns. With a humble opinion of ourselves we can appreciate others' abilities, even as being a cut above our own. When we put others first, we will not be begrudging toward them. 
Christ wasn't puffed up as The Son of God. He came as a human to do the Will of God. He obeyed God, even if it meant His death on The Cross. He was humble to accept the responsibility of taking our sins upon Himself. Humility is a willingness to serve wherever you are needed. The humble do whatever is necessary for the good of others. Those who are humble hardly look for recognition for what they do. Their reward is getting things done, no matter how menial the task. Their works have great significance, as they enable things to run like a well-oiled machine. So, if we are in Christ, we must not see ourselves as grandiose, but obedient children serving God.
14 But God forbid that I should boast except in The Cross of our Lord Jesus Christ, by whom the world has been crucified to me, and I to the world. 15 For in Christ Jesus neither circumcision nor uncircumcision avails anything, but a new creation (Galatians 6).
Christ died for all of us so that we would be considered worthy to be called children of God. We had all fallen short of The Glory of God—God's Standard of Righteousness. None of us would pass muster before God, and none of our accomplishments, righteousness, skills, or intelligence is impressive to Him. Christ's Life is the Perfect Standard that pleases God. The works that the world considers excellent have no merit before God. Christ died for kings, Pharisees, tax collectors, rich, and poor alike. Our Creator is only pleased when we are made in His Likeness and Image—just as His Son. By dying on The Cross, Christ put to death our image of self-will, ambition and sin.
No works of religious practices like circumcision, and other outward rituals can transform a person's life. Only a new creation, made in the Likeness of The Son of God, will make us complete. The Life of The Risen Lord in us is acceptable to God. Don't mind the braggarts, you have God's Perfection living in you, by His Spirit. Glory in the work that The Spirit of Christ is achieving in you: making you more like Him, each day, and perfecting you before The Father. 
41 "I do not receive honor from men. 42 But I know you, that you do not have the love of God in you. 43 I have come in My Father's Name, and you do not receive Me. If another comes in his own name, him you will receive. 44 How can you believe, you who receive honor from one another, and do not seek the honor that comes from the only God?"(John 5)
There are those who try to fit in with popular fads or ideologies. Why is it so hard to stand on our convictions? Some want to appeal to others so that they can feel like they are accepted. People will like you today, then dislike you for a petty reason another day. Christ was followed by large crowds who wanted to hear Him, be ministered to and see miracles. The same crowds demanded that He be crucified. Seek honor from God and not from people. If you have received and believed The Lord Jesus Christ, then you have to deny others the honor that He alone deserves. Don't fritter your days trying to impress others. Remain unabashed about your relationship with Christ, by how you live. We should only seek honor from God in this life and in eternity. 
13 "Now therefore, I pray, if I have found grace in Your sight, show me now Your way, that I may know You and that I may find grace in Your sight. And consider that this nation is Your people."
14 And He said, "My Presence will go with you, and I will give you rest." 15 Then he said to Him, "If Your Presence does not go with us, do not bring us up from here. 16 For how then will it be known that Your people and I have found grace in Your sight, except You go with us? So we shall be separate, Your people and I, from all the people who are upon the face of the earth (Exodus 33)."
Moses pleaded with God to reveal Himself to him, so that He could learn more about God's Ways. Moses was called by God to lead the children of Israel out of Egypt and bring them to the promised land. That being a great honor, Moses didn't want to let all that power go to his head. He humbled himself before God and sought to know God's Ways so that He can lead only under the guidance of God.
Don't embark on a great undertaking with only your skills and know-how. Child of God, wait for God's direction. Find favor in God's sight by depending on Him. Ask for God's Presence every step of the way, and learn from what He reveals. As God's people, we should not settle for less than what God gives us. We are equipped in God's Presence to tackle every task before us. We humble ourselves by allowing God to impart His Wisdom to our abilities. So shall we be separate from the rest, because we don't go forward apart from Him going with us. We inquire of Him before we take on a project, responsibility or lend ourselves to a leadership role. If we have found grace in His sight, His Presence will go with us and He will give us peace in times of adversity. 
Humility puts the needs of others first by not withholding what will benefit them. Everything we have has been given to us by God. We can trust Him to guide us with our abilities to serve Him and others, as He intends for us. We are not better than others; we are all children of God serving Him for His Glory. When we allow The Spirit of The Lord, The Life of Christ to live through us, we become acceptable to God. We should not boast about ourselves, but glory in the transformative work of Christ in us. God reveals His Wisdom to those He chooses and they should not keep it to themselves. When we humble ourselves, we depend on God, and we can go forward with His Presence in every area of responsibility. Receiving The Lord Jesus is denying glory to anyone else, by living just for Him. We were not created to impress others, but to live each day for God's Glory. God uses us to do His Will on Earth as it is in Heaven. We should be ready to serve wherever we are needed. If we humble ourselves, He will be the only one who rewards us with the greatest honor.
15 For thus says The High and Lofty One Who inhabits eternity, Whose Name is Holy: "I dwell in the High and Holy place, with him who has a contrite and humble spirit, to revive the spirit of the humble, and to revive the heart of the contrite ones (Isaiah 57)."